Practical Info
Practical Info
Conference Registration

The registration of the conference will be done on November 29 at 9:00 am at CEINA. For security reasons, once registered, participants must carry their credentials at all times to enter any activity related to the conference. In the event that the participants do not use their credential, there is a possibility that they will be denied entry to the venue.
In case someone has not registered on the first day, they can register at a fixed point that will work between 9 and 11 am at CEINA every day.
---
Covid-19 restrictions
Vaccination: non-resident foreigners must present the vaccination certificate against Covid-19 issued in their country. If they do not have this, they may present a PCR of no more than 48 hours old.
Random PCR tests continue to be carried out at the Arturo Merino Benítez International Airport upon arrival.
Ministry of Health website for latest update: https://saludresponde.minsal.cl/medidas-fronteras-nacionales/
The conference will have free rapid tests at the Fundador and Hotel Novotel hotels, and at CEINA. In addition, the conference will have a stand outside CEINA on the first day of registration to take tests for those who have not been able to do it before on their own.
In any case, it is recommended that all participants bring rapid tests and masks at their own expense.
---
Health & Safety protocol
The organisers are committed to gathering our community safely amidst the continued COVID-19 pandemic in Chile and the world. With a duty of care to participants, speakers, vendors, partners, and invited guests, we will implement the following health and safety measures on-site at the conference venues in Santiago:
Rapid Testing: Conference attendees will be required to perform a rapid self-test (antigen test) before entering the conference venue on the first day. Please perform your self-test within 24 hours of the start of the conference. At check-in, participants will be asked to confirm their test was negative. We strongly encourage you to do your test before arriving at the venue, in order to prevent delays in entering.

If possible, we encourage attendees to bring their own antigen tests for the event. However, conference organizers will also have tests available at the front desks of the official conference hotels, and onsite at the conference venue. Note: Rapid self-tests are easy and painless, and results are typically available in 15 minutes.

Masks: Due to the large number of participants, we strongly encourage in-person attendees to wear masks. Attendees are encouraged to bring their own high-quality masks, and a limited number of masks will be available onsite.

Vaccinations: Please note: The government of Chile requires travelers entering the country to provide a vaccination certificate issued by the country in which they were vaccinated; unvaccinated travelers must present a negative PCR test taken within a maximum of 48 hours at their last point of departure prior to their arrival in Chile.

If you test positive for COVID-19, or experience COVID-19 symptoms including fever or chills, cough, shortness of breath, or difficulty breathing, please remain at your hotel or at home and do not travel to the Conference venue.

During your visit it is the responsibility of each participant to monitor your symptoms. If you are not feeling well with flu-like symptoms, please get in touch with the meeting contact (below) and request a Rapid Antigen self-test be delivered to where you are staying.

Anyone with a positive COVID-19 test result should isolate themselves and quarantine. Attendees are solely responsible for any expenses incurred as a result of a positive test, including costs associated with isolation and quarantine. We can also help you join the conference virtually while you self isolate if you choose to join virtually.

If you test positive for COVID-19 at the Conference or immediately following the Conference, please immediately notify Mónica Ovalle, +525554189154, monica@gi-escr.org.
---
Visa requirements
Depending on your nationality, you might need a temporary stay visa to enter Chile. This visa is an authorization, granted by the Ministry of Foreign Affairs, through its consular representations, which allows the entry and transitory permanence of nationals of some countries to Chile for a period of 90 days.

Here is the official list of the countries whose nationals are required to apply for a temporary stay visa.
If you are required to apply for a temporary stay visa, you will need to fulfil the following conditions:
Formulario SAC: This is an online form you will have to fill with information and the purpose of your trip.


Picture: You will need to provide a colour picture of 5 x 5 cm, passport size, with a white background, where your front face is shown in ¾ of the picture.


Passport: You will have to present the bio data page of the passport you will travel with. The passport must be valid for 6 months as from the date of entry into Chile.


Economic Accreditation: You will have to provide documents that prove your own economic means that allow your stay in the country during the period of validity of their permit. Said accreditation may be made by the following means:


Bank card account statements, salary or retirement settlements, savings accounts or time deposits. It is not necessary that they be all the documents mentioned, but those that the applicant has that demonstrate that they will effectively be solvent during their stay in Chile. The documents should be certified by the bank and cover the past 3 months.

The consulate may request additional records, such as vehicles and/or properties or usufruct of real estate.



Hotel/Lodging Reservation: A document that can be verified.


Location/residence permit : Accreditation of the place where the applicant is located, in case of making their application in a consulate of a country other than the country of their nationality. Said accreditation may be made by means of a travel certificate, duly legalized or apostilled, granted by the country in which it is found.


Prohibitions: You must not have entry prohibitions to Chile, in accordance with Chilean immigration regulations.


Invitation letter: Finally, you will need to provide a simple copy of the invitation letter that you can find here [insert link]. Normally, you will be needed to provide a legalised or notarised copy. However, the Our Future is Public conference is a State supported event so the simple copy should suffice.



By request of the consulate, you may also be required to present a criminal record certificate, both from your country of origin and residence, or health certificates such as yellow fever or COVID-19 vaccination certificate.
For more information on how to apply for a visa see here.
---
Customs
Chile requires a form be filled even if you have nothing to declare.
You can fill in the form online, 48 hours before arrival here https://djsimple.sag.gob.cl/etapas/ejecutar/3481826
(form is available in English) or upon arrival, there should be printed forms available before going through customs.

According to Chilean Law every person over 18 years of age who enters Chile must fill out the Affidavit. This statement must include that of minors traveling under their care. Do not take risks, declare, and if you have any doubts, ask an official before the inspection.
---
Local transport
We recommend buying a BIP card at any Metro station. Card reference value: CLP $1,500. Average trip value: CLP $750.

You can take a taxi, UBER or CABIFY
---
Transport from the airport to the city and vice versa

When leaving the SAG and CUSTOMS review room, follow the blue arrow installed on the floor. Go to the designated counters, where you can choose between basic and tourist taxis, transfers or buses.

For transfer: https://www.transvip.cl/  value approx. $30,000 (Chilean pesos)
For taxi: https://www.viacontrolada.cl/ Value approx. $15,000 (Chilean pesos)
For bus: https://www.centropuerto.cl/  value approx. $1,500 pesos (Chilean pesos)
---
Information on SIM card
The sim card is the chip that is installed in your cell phone and that allows you to access the network of telephone operators (eg Entel, Movistar, WOM) and that gives you access to voice, data, messaging and content applications. 
You can buy the sim card when landing, at the airport, in supermarkets (Líder, Jumbo, Tottus) and in stores of phone companies in different parts of the city. The approximate price is $2,000 (Chilean pesos).
---
Wi-Fi during the conference
Please keep in mind that in Chile, access to Wi-Fi in public and private places is limited. For example, CEINA does not have Wi-Fi for attendees to connect. On the other hand, at the University of Chile, the Fundador hotel and the La Moneda Cultural Center, there is a Wi-Fi connection.
---
Places of interest
Costanera Center shopping center

Cerro San Cristobal (Santiago Metropolitan Park. Largest urban park in Latin America. Place for recreation and sports)

GAM Cultural Center (Exhibitions, Theatre, Culture, Workshops)
Information on the Memory and Human Rights Museum 

Address: Matucana 501, 8500000 Santiago, Metropolitan Region
Telephone: (2) 2597 9600
Subway: Quinta Normal
Opening: Tuesday to Sunday from 10:00 a.m. to 6:00 p.m.
Website: https://web.museodelamemoria.c... 
Visits: Free access by order of arrival. You can also schedule a guided tour:

◾ Email: visitasguiadas@mmdh.cl
◾ Whatsapp: +56 9 42918742
◾ More info: +56 2 2597 9600
---
Weather
The maximum daily temperatures range from 25 °C to 31 °C and the minimum range from 15° to 19°. The climate is dry and cools down at night.
---
Currency Exchange
Money exchanges can be made directly at the Santiago Merino Benitez airport. ATMs are also available at the airport to withdraw money from your checking accounts, in case you need cash for transportation to the city.

Some places available to exchange money into national currency are the following:

Near the Fundador Hotel:

• Border Tourism: San Antonio 118, Local 4, Paseo San Agustin, Santiago, Metropolitan Region
• Coastal Exchange: Agustinas 1022, Local 178, Santiago, Metropolitan Region

Nearby Novotel:

• Cambios Brollano: Av. Providencia 1990, Department 301, Providencia, Metropolitan Region
The exchange rate varies from day to day. Estimated American Dollar: USD $1= CLP $940.
---
Drug and alcohol use in public spaces in Chile
According to article 25 of the alcohol law, the consumption of alcoholic beverages in streets, roads, squares, promenades and other places of public use is prohibited. Those who violate the prohibition may be sanctioned with a warning or a fine of up to 1 UTM.
Drug use is also prohibited.
---
Plug types for electronic device chargers
In Chile the common voltage is 220 V. The frequency is 50 Hz. The plugs and sockets are type C / L.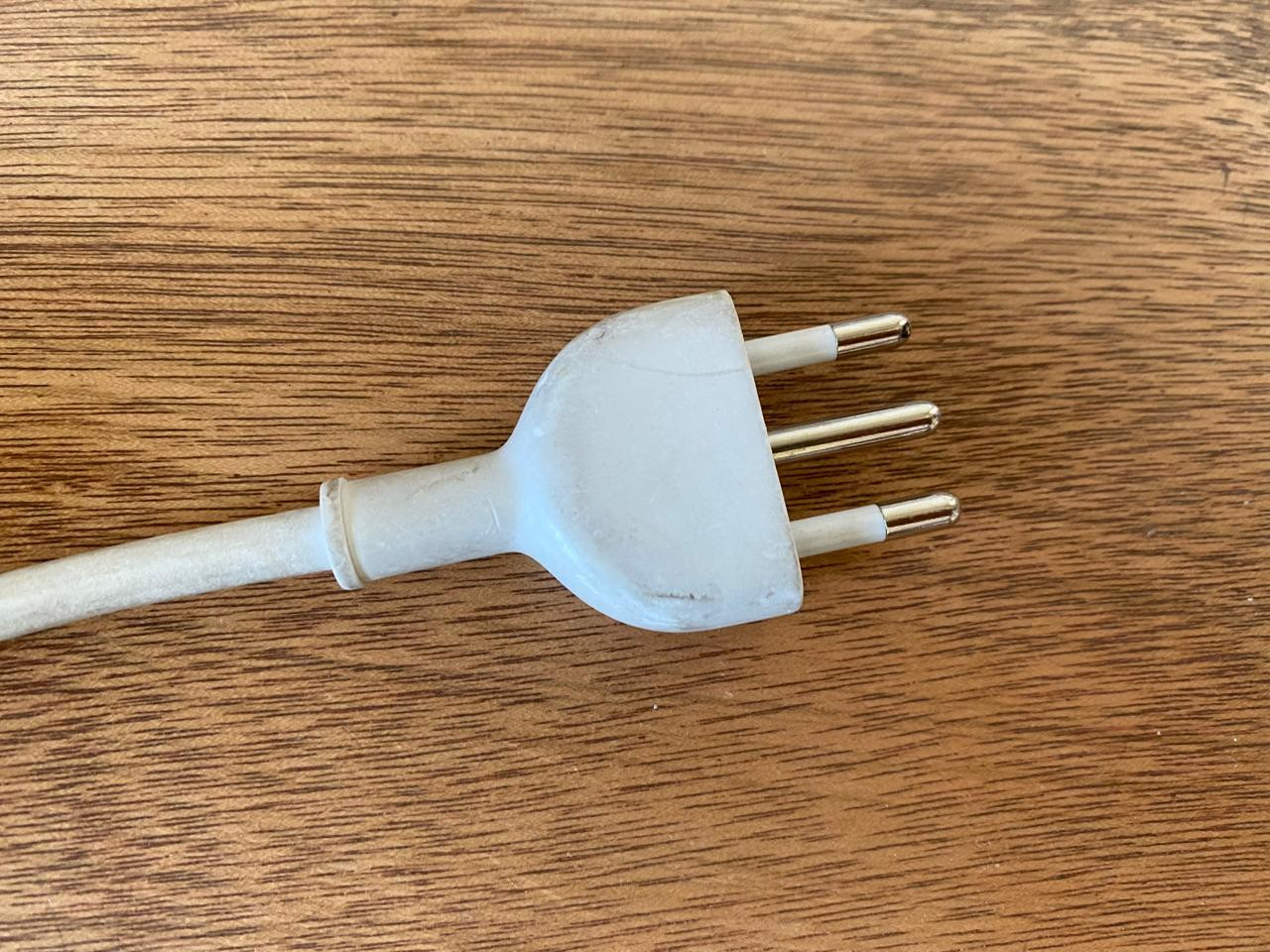 ---
Security
For safety reasons, it is recommended not to walk alone at night in the center of Santiago. Ideally go together in a group.
---