12th INTERAMERICAN REGIONAL CONFERENCE

12th INTERAMERICAN REGIONAL CONFERENCE
Three different types of registration will be possible: Delegates, Observers and Guests.

PLEASE CONSIDER
 that affiliated organisations, which as of
June 1st 2019
, have not paid their fees and have not submitted applications for exemption, reduction or deferral, shall be declared to be in arrears and will lose their rights and entitlements regarding the Regional Conference, as per Annex 1 of the PSI Constitution.


DELEGATES
: You may check how many delegates your organisation is entitled to
in this list
 (version 20.05.19) which indicates the current status of each union. Status will be updated based on late payments made prior to IAMRECON. Please check the
documents section
of the website on a regular basis to get the latest information.
As defined in
Article 6.6 of the PSI Constitution
, criteria for participation in the Regional Conferences are the same as for Congress:
1 delegate up to 5,000 averaged paid up members
2 delegates from 5,001 to 10,000 averaged paid up members
3 delegates from 10,001 to 20,000 averaged paid up members
4 delegates from 20,001 to 35,000 averaged paid up members
5 delegates from 35,001 to 50,000 averaged paid up members
6 delegates from 50,001 to 100,000 averaged paid up members
plus one delegate for each additional 50,000 averaged paid-up members and/or part thereof.
The exact entitlements based on fees paid by each organization are calculated on the basis of the average of the last 5 years. These will be sent at the beginning of 2019.
OBSERVERS
: according to the PSI Constitution, organizations may send observers on the basis of one per 100,000 paid-up members and / or fraction of that amount.
GUESTS
: In addition to delegates and observers, organizations that wish may register a small number of guests, who should be approved by the Credentials Committee to ensure their participation.
We remind our affiliates that in accordance with PSI Constitution, delegations of more than one person should respect gender equality, with the exception of circumstances where it's not possible due to a high gender imbalance in the membership. We also remind affiliates of the importance of including young workers in their delegations. The Credentials Committee will analyze the composition of each delegation.
If you have any questions, please contact PSI multilingual liaison secretary for Interamerica
agustina.soto.acebal@world-psi.org
or your respective Sub-regional Secretary. Contact information can be found on the PSI website
here
.
Deadlines for proposals and amendments
The deadline for receipt of amendments to resolutions and submission of new proposals was 28 February 2019. The final version of
Programme of Action
 and
Resolutions #2 to #16
have already been sent to affiliates.
Affiliates will have the opportunity to submit
emergency resolutions
from
April 22nd to the 26th
. This deadline will help to avoid the arrival of many Resolutions during the conference which would result in not having enough time to debate and vote on them.
According to Annex 4 of the
PSI Constitution
, emergency resolutions may be submitted on matters on which developments have arisen subsequent to the deadline for submitting proposals. Such motions/resolutions shall be admitted for discussion and vote only if IAMREC or more than half of the delegates are in favour of their admission. In addition, emergency resolutions should be accepted and approved by the Standing Orders Committee. This will be the final chance to present proposals for Resolutions related to urgent and new national or sectoral issues.
*Please send to
euan.gibb@world-psi.org
with a copy to
jocelio.drummond@world-psi.org
.
Meetings will be held at the 
Palacio de las Aguas
, Ayacucho 751, Buenos Aires, Argentina.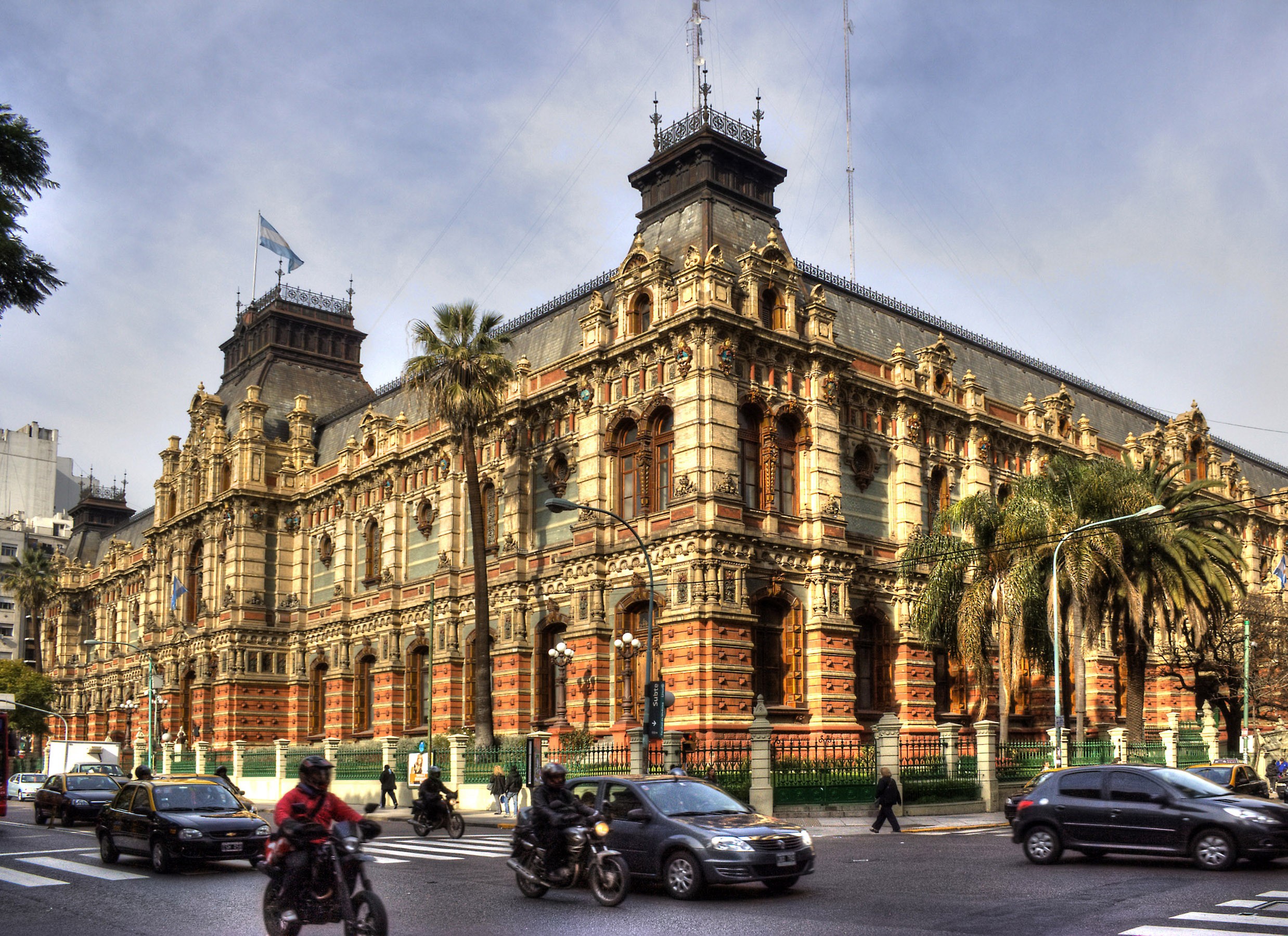 Accommodation & Transport
Details about hotels, transportation in Buenos Aires and other practical issues during IAMRECON will be sent in the next weeks.