13th AFRICA & ARAB COUNTRIES REGIONAL CONFERENCE

13th AFRICA & ARAB COUNTRIES REGIONAL CONFERENCE
Welcome to #AFRECON2019
"People over Profit – Public Services over Corporate Greed"
The Conference and related activities will be held at the Hôtel 2 Février, Lomé, Togo from 12 to 15 November 2019. Please check this website regularly as we will be updating it continuously with all Conference information.

#AFRECON2019 starts in two weeks, running from 12 to 15 November! We look forward to having you all in Lomé! Our official #AFRECON2019 mobile application is active! Participants will shortly receive instructions on how to download the conference application and register for workshops. With the application, invited delegates will be able to access all information and documents on the conference, interact directly with each other, share photos and comments, and follow social media posts. Our application is usable on all cell phones, tablets and computers running on Android and iOS. 
All participants have been sent an invitation to register and download the PSI Events application which we will be using throughout our Regional Conference and related meetings to communicate and share information with you. Participants are also invited to register for their SUBRAC meeting as well as for one of the workshops PSI is organising as part of the Conference.

The application can be used on any smartphone, tablet or computer. After you have registered and created your password, you can download the app to your device from the Google
or Apple stores (search for PSI Events app) or you can use the app on your computer through this link.

If you require any assistance, please contact campaigns@world-psi.org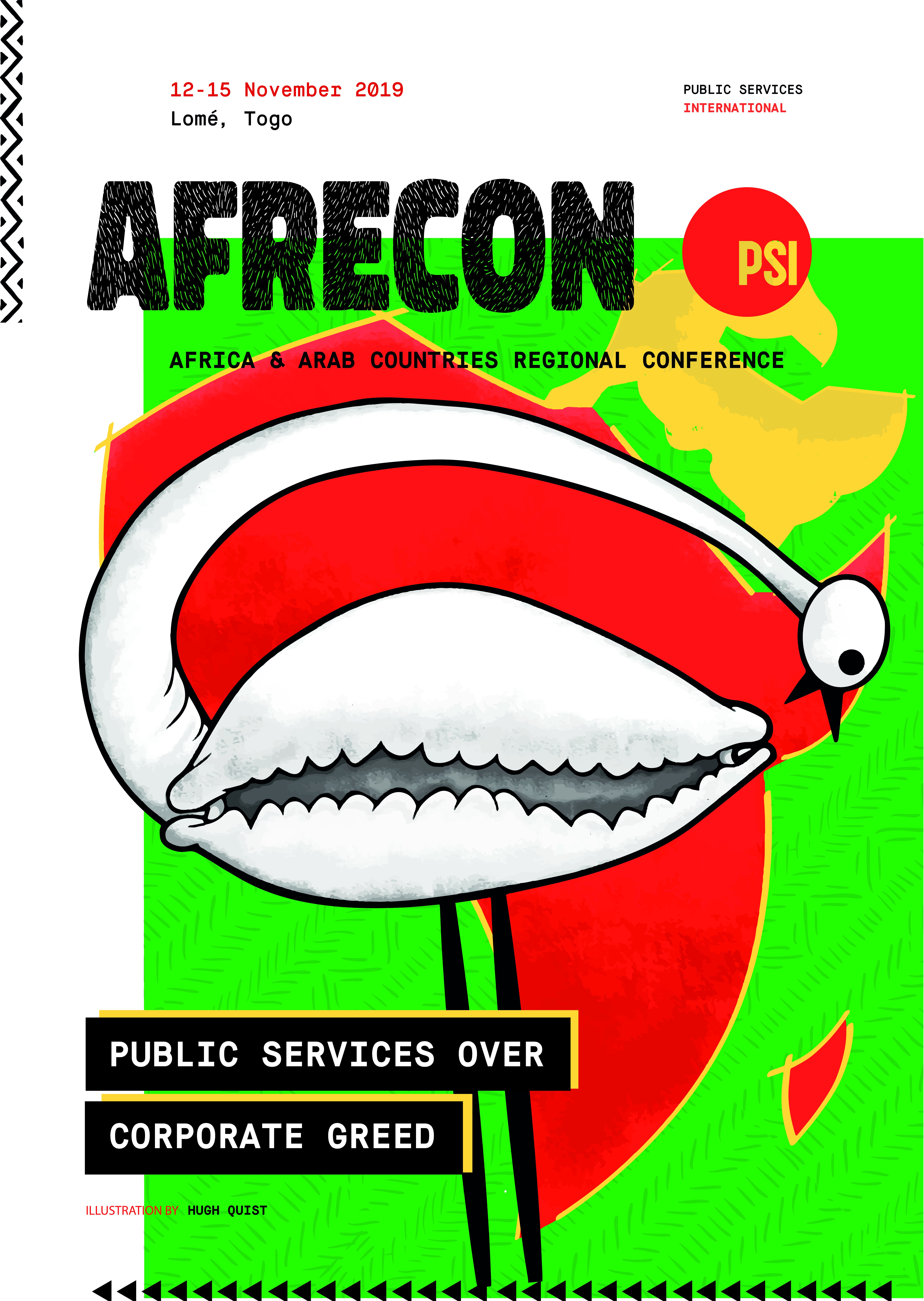 The bird is a swan with a cowrie composing the body. The cowrie represents wealth/economic resources. The bird eating its own tail symbolises greed, i e. in the midst of abundance, the bird selfishly eats it's own "residue".